Each person in a Disciple group of about 10-12, together with a couple of trained leaders/enablers, will have their own study manual 'Becoming Disciples through Bible study'.
The course moves through the biblical story from creation in Genesis to the New Jerusalem in Revelation. There are theme words and verses, key characters, events and topics which fix the sequence of the biblical story in the minds of the participants.
Over 34 weekly 2½ hour sessions you will cover nearly 70% of the Bible, and share, discuss and learn together.
Preceding each weekly session there's 30-45 minutes homework, reading and making notes, to do each day.  So this is a big commitment – but so worthwhile.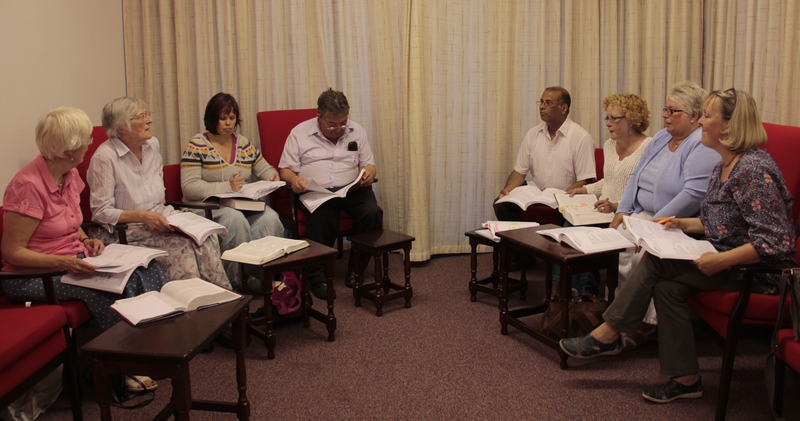 You don't need to have any prior knowledge.  Each one comes to the Disciple Course as they are – and learns so much from this kind of group study.  The point is learning what it means to be a disciple of Jesus, today in the 21st century.
Go to this page and you can watch a three-minute video, Rev Mark Gilborson telling a story about what happened in a local group  following the Disciple course.

Contact the ECC Circuit Office if you want to know more.