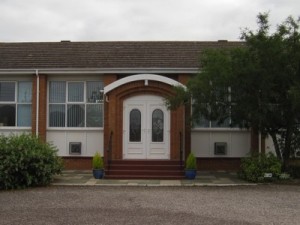 Address: Exmouth EX8 3BU
Minister:      Rev Wayne Grewcock
Circuit Steward  Mrs Mel Mock
Sunday service at 10.30 am
(and occasional special services 6.30 pm)
Please note: Littlemead (and Withycombe) buildings are currently closed. Exmouth is part of 'Sectional' on-line worship via Zoom on a Sunday morning.
Did you know you can join in on Zoom via your landline telephone? Please contact Mel for details: Telephone:  (01395) 270570 or email: pastoral4church@icloud.com
For details, see Circuit Preaching Plan
Contact Littlemead
Sunday School meets twice a month during term times
Littlemead is one of two locations of  Exmouth Methodist Church.
Littlemead is working to become a Christian Community Hub in the centre of the Rivermead Estate. We hope to strengthen the relationship between ourselves, the locals, and those who hire our premises. We hope that through these strengthened relationships we can work together to make loneliness and isolation in our community a thing of the past.
We have a small Sunday School who are an integral part of our worshipping community. Through their desire to help those in need – and the adults willingness to follow their lead in fundraising for Send a Cow – we have partnered with the people of Uganda  to help orphan families learn how to become self-sufficient through farming.
Our activities include:
Prayer Fellowship 4th Saturday of each month at 9.30am in the hall
Spiritual Formation Group (Life Streams) 2nd Sunday of each month at 5pm
Bible Study 4th Sunday of each month at 5pm
Fellowship Meeting  Tuesdays 2.15pm  October-June (men and women are welcome) in the hall
Coffee Mornings Wednesdays 10.30am -12 in the hall in aid of local charities to benefit the wider local community.
Please know that you are very welcome to drop in on a Wednesday morning, or join us for worship or one of the fellowship groups. We look forward to meeting you!