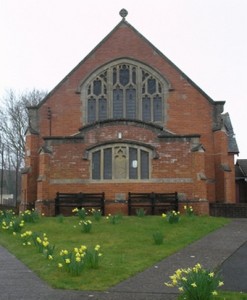 Address: EX6 6AA
Minister:      Rev Ann Varker
Sunday service at 11.00 am
For details, see Circuit Preaching Plan
The village of Tedburn St Mary seven miles west of Exeter has no obvious centre but, sited beside the school, the Methodist Church certainly feels itself to be at the heart of the community.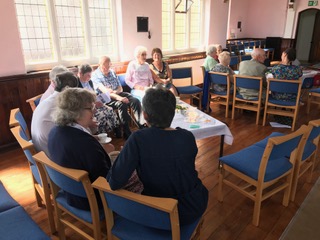 Opened for worship in May 1930, the building was erected as a typical Methodist Church of the day, but with the pews replaced in recent years with chairs and carpet laid, there is an open and welcoming atmosphere which lends itself to alternative styles of use.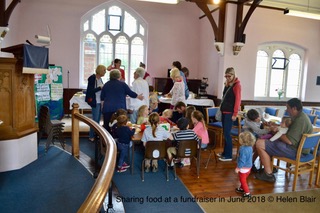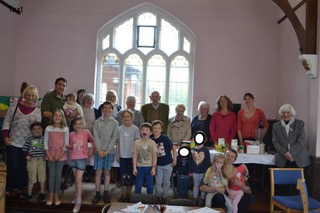 We have an average congregation of twenty adults, with a regular Junior Church.  We hold regular 'united' services with our friends at the Parish Church and enjoy a close relationship with the local school.  All our activities are for those of faith or none. Our fundraising activities include local and worldwide charities.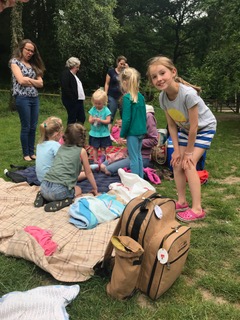 A monthly Messy Church is held on a Friday, and meets in the schoolroom: in summer the group often goes out on picnics. Recently some leaders  from Messy Church have been taking craft and stories on a bible theme out to existing toddler groups in adjacent villages.
The members of Tedburn Methodist Church are always prepared to raise funds for other causes, offering occasional lunches and coffee mornings.  We have some photos of a recent event in aid of Action for Children, where the children were heavily involved.
Our plan to establish Tedburn Church Kitchen has been successful.  The initiative has established a network of cooks from within the church and the wider community to cook an extra meal or two (from time to time), when they cook their own, so that it can be frozen, and enable us to deliver to individuals and families, who unexpectedly find themselves in times of difficulty – such as bereavement, illness, coping with a seriously sick child, and could do with a meal over a number of days (or weeks) to tide them over their period of trouble.   The meals are stored in a freezer at the Methodist Church.  Anyone can contact TCK and ask for assistance – for themselves or another – and a member of the group will collect and deliver as many meals as necessary.
Our Discipleship Group is also strong, and includes friends from the Parish Church – it has been seen as a blessing to both denominations.  We have also received a grant from the Parish Council, in recognition of our work within the community, to allow us to replace our church PA system.
Each Saturday morning our schoolroom is open for the Community Library, whilst on the second and fourth Saturday mornings we have started a NeedleCrafting Club: a chance for those with experience of sewing or knitting to share their skills with others in a relaxed way. Any project can be brought and help will be offered. Naturally tea and biscuits are on offer!
Tedburn village has a Summer Fair in September, and the Sunday of that weekend sees both the churches at the marquee running  a morning and an evening gathering, for the benefit of those who do not normally attend church.
Being an agricultural community harvest time has always been an important part of the church calendar.  We have taken harvest out into the community  and updated the celebration,  by holding a barn dance.  Funded by the two churches, entry is free to all, but donations to Christians Against Poverty have been welcomed.