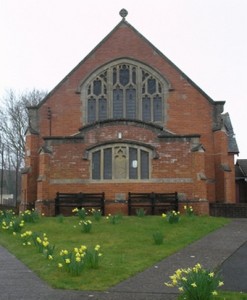 Address: EX6 6AA
Minister:      Rev Ann Varker
Web site (Currently being rebuilt)
Sunday service at 11.00 am
For details, see Circuit Preaching Plan
Tedburn St Mary is a friendly country chapel located seven miles west of Exeter.  We have an average congregation of twenty adults, with a regular Junior Church, plus a monthly mid week 'Play Church'.  With the support of members of the wider community we have launched two new projects, a fortnightly 'Youth Cafe' and a twice weekly community library. We hold regular 'united' services with our friends at the Parish Church and enjoy a close relationship with the local school.  Our fundraising activities include local and worldwide charities.
Our plan to establish Tedburn church kitchen has been successful.  The initiative has established a network of cooks from within the church and the wider community to cook an extra meal or two (from time to time), when they cook their own, so that it can be frozen, and enable us to deliver to individuals and families, who unexpectedly find themselves in times of difficulty – such as bereavement, illness, coping with a seriously sick child.
Our Discipleship Group is also strong, and includes friends from the Parish Church – it has been seen as a blessing to both denominations.  We have also received a grant from the Parish Council, in recognition of our work within the community, to allow us to replace our church PA system.