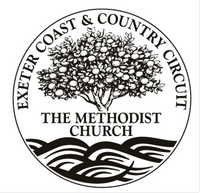 Welcome to the website of the Exeter Coast & Country Circuit of the Methodist Church.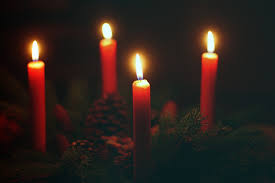 Four red candles are lit in turn during the Sundays of Advent leading up to Christmas. Advent is a season of preparation and anticipation, as we look forward to celebrating the coming our Lord and Saviour, Jesus, born in a stable in Bethlehem.
If you are new to the area or want to consider joining us then we are confident we can help.  Just drop us a line or call the circuit office (contact us) and we will assist you with any questions you have. You will always find a warm welcome whatever your age or experience of church.
"The calling of the Exeter Coast and Country Methodist Circuit is to respond to God's love in Jesus by sharing our lives through Christian discipleship in worship, mission and service."
Our Circuit's charity for 2018/9 is Edukid, a Devon-based charity helping children in Uganda and elsewhere. Read more here
See a list of future events here
The President of the Methodist Conference, Rev Michaela Youngson, and Vice President, Bala Gnanapragasam will be visiting our District on 7-9th Dec. A District event will be held in Exeter on Saturday morning 8th Dec. Go to What's on for more details.