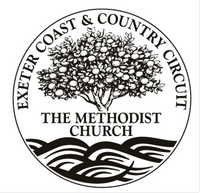 Welcome to the website of the Exeter Coast & Country Circuit of the Methodist Church.
Our name reflects our geography: our
churches
are distributed across the city of Exeter, towns along the coast of East Devon, and market towns and villages around Exeter.
26/04/2021 – Circuit Office Update regarding Covid-19
Following government guidelines and safe covid-19 practices, our churches are slowly reopening. Please check locally for church services that are being held at church premises, or online.
———————————————————————————————————————————————-
05/01/2021 – Circuit Office Update regarding Covid-19
The Government gave further guidance on 4th January regarding the current national lockdown. Whilst there is provision for churches to remain open during this time it is on the proviso of a full risk assessment and adhering to strict rules to ensure that we are covid secure. In consultation with the Circuit Leadership Team we are mindful of the increased risk to health due to the new strain of the virus. Our duty of care to the congregations alongside preachers, organists, stewards etc. means that the vast majority of our churches have chosen to close their buildings for the time being. Rest assured though that the church is not closed and we will continue to offer our weekly resources sheet that lists all our online services, the Vine at Home, and a reflective letter.
Please stay safe.
Rev Steve
———————————————————————————————————————————————-
A booklet of LOCKDOWN LETTERS  is available from Rev'd Ben Haslam with a suggested donation to education in Cameroon and Italy.
———————————————————————————————————-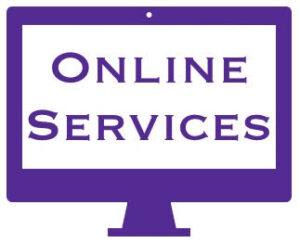 Click on the hyperlink below to find information to view and join our live streamed services at some of our circuit churches.
Link to The Mint live streaming Sunday service (10.30am)
Link to Crediton live streaming Sunday service (10.30am)
https://www.creditonmethodist.org.uk/Groups/340401/Worship_on_the.aspx
Link to Exmouth live streaming Sunday service (10.30)
https://www.facebook.com/shorelinemethodistcommunity
Link to St Nicholas Methodist Church live streaming Sunday Service (10.30)
Link to Wonford Methodist Church live Facebook (10.00)
——————————————————————————————————————————-
If you would like access to any previous weeks, please contact the circuit office via email:-  exetermcco@gmail.com
————————————————————————————-
If you are new to the area or want to consider joining us then we are confident we can help.  Just drop us a line or call the circuit office (contact us) and we will assist you with any questions you have. You will always find a warm welcome whatever your age or experience of church.
"The calling of the Exeter Coast and Country Methodist Circuit is to respond to God's love in Jesus by sharing our lives through Christian discipleship in worship, mission and service."
 Find out more about our circuit
here
See our preaching plan
here
Lord, we thank you for
the transformation of a shrivelled seed
into food or flower.
Your movement of night to day
and your eternal love seen in Jesus.
May we
be transformed for fruitfulness,
become light for others
and know that your love is broader,
higher, wider and deeper
than we will ever comprehend.  Amen
Graham Thompson, Plymouth and Exeter District Chair