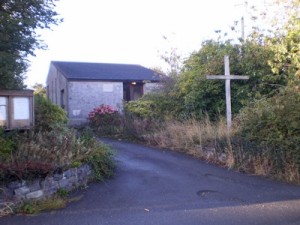 Address: EX6 6NF
Minister:      Rev Alison Richardson
Circuit Steward: Mrs Meg Privett
Update:   Crockernwell has closed.
Crockernwell Methodist Church is a small rural church situated in the historic and picturesque village of Crockernwell in the Dartmoor National Park. The village is on the Trafalgar Way and the Sixth Post Horse change was undertaken here. We are a community of Methodists from various backgrounds and meet every Sunday at 6.30pm. We are the only Christian presence in the village. The present chapel was built by members and volunteers 30 years ago and remains our focus for Christian growth and mission.
We continue to see good attendance at our Christmas activities that include a Christingle Service and a Carol Service.  Other highlights include our Harvest Service and our Saturday Craft Mornings that are well attended.  We also have contact with other churches in the Crockernwell and Cheriton Bishop area, including a Songs of Praise in the summer and a Remembrance Sunday Service.