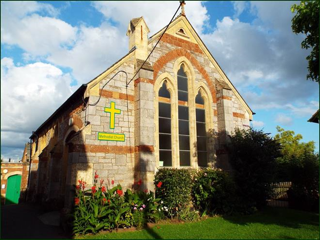 Address: EX6 8BT
Minister: Rev Ben Haslam
Web site here
Sunday service at 10.30am
For details, see Circuit Preaching Plan
Located in the centre of a growing village just outside Exeter, the Exminster congregation serves the local community through village organisations, the growing use of its premises, and pastoral care.  We upgraded the church and hall in 2016/17 and regularly welcome visitors onto the premises, both during services and at other times during the week.  All age worship continues, as does Cafe Church.  It is hoped to re-launch JAM Club (Messy Church).
Exminster's Coffee and Conversation welcomes folk as they drop in on a Monday morning (except Bank Holidays). It's an opportunity to meet new people. We serve Fairtrade tea/coffee from 10.30 am onwards till 12.00 noon. Please pop in if you can. Your first cup of tea/coffee is free. If you fancy a second one, we invite a small donation.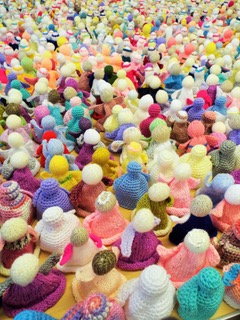 Back in January 2018, 17 knitters began to knit, producing over 1,500 'angels'.  The angels are to be given away over the weekend of the Christmas Tree Festival which runs from 30th November to 3rd December.  (details here)
This angelic host were on display during a Coffee Morning in Exminster Methodist Church hall in October.  The angels have also appeared on local social media.
The Easter Cross
The Christmas Tree festival – an annual event.