ONE church – THREE locations
Littlemead                                        Tower Street                                 Withycombe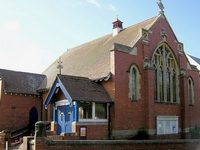 "The calling of the Exmouth Methodist Church is to respond to God's love in Jesus by sharing our lives through Christian discipleship in worship, mission and service."
These three congregations are growing together to form a single church worshipping in three places in the town of Exmouth, united in faith and mission at the heart of our community.
For more details of each, please click on the appropriate link.

Littlemead                                        Tower Street                                 Withycombe
Contact Exmouth Methodist Church
 More details about Exmouth and the history of Methodism in the town.