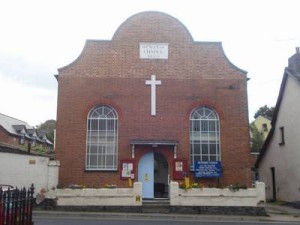 Address: EX11 1AJ
Ministers:
Sunday service at 10.30 am
For details, see Circuit Preaching Plan
Ottery Fellowship occupy a building that was renovated a number of years ago now.  Our worship embraces both traditional and modern forms of worship.  We hold regular bible study groups and a weekly coffee morning which we have used for outreach events.  Churches Together in Ottery is a strong feature of our interests and this is developing all the time.